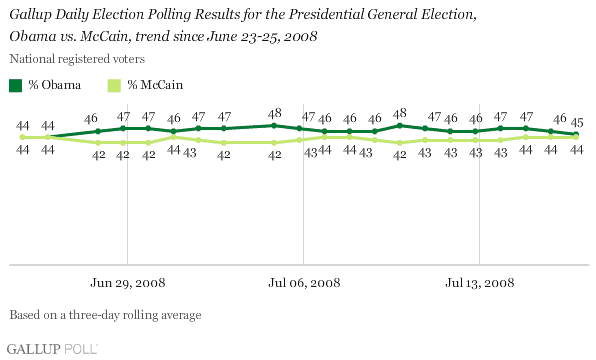 The race has essentially been tied the past few days, and both national daily tracking polls are showing very similar trends.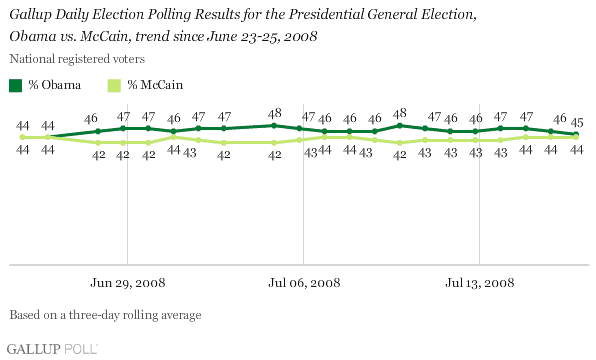 Still, Gallup offer a caveat:
The dip in support for Obama to 45% from 46% in Thursday's report and from 47% earlier this week (when he held a four percentage point lead over McCain) is not statistically significant. It will be important to see whether today's figures are maintained for several days before it can be determined that the race has narrowed to a virtual tie.
More tomorrow…