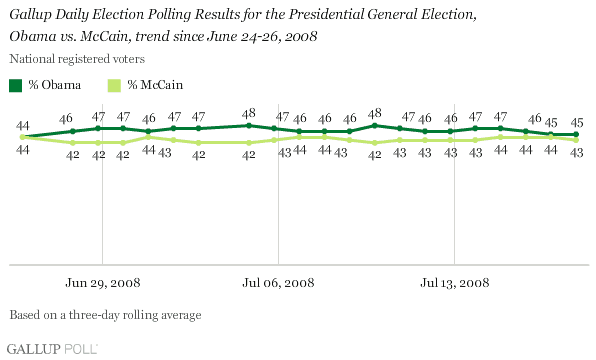 A gain of 1 since yesterday, but for all intents and purposes, this race is tied.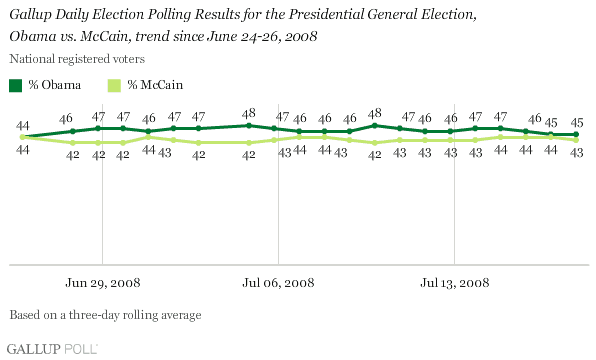 These results are based on interviews conducted July 16-18. In Friday's report, Barack Obama's support fell out of the narrow 46%-48% range it had been in for the prior 18 reports, and remains outside that range today. However, Obama had a stronger night in Friday interviewing and could inch back into that range with another strong performance tonight.
I have to think that Maliki's endorsement of Obama's withdrawal plan will help the Illinois senator, but you never know.
More tomorrow…