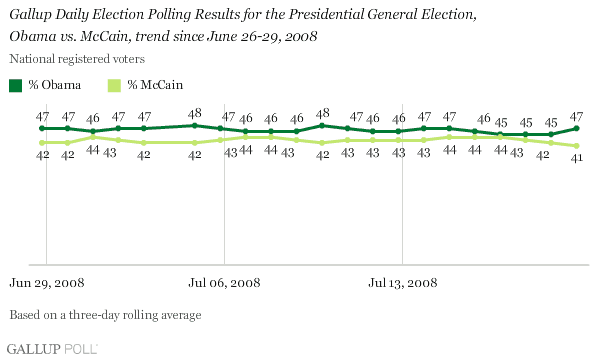 Some pretty significant gains for Obama since Sunday, so the two daily tracking polls aren't showing similar trends for the first time in a while.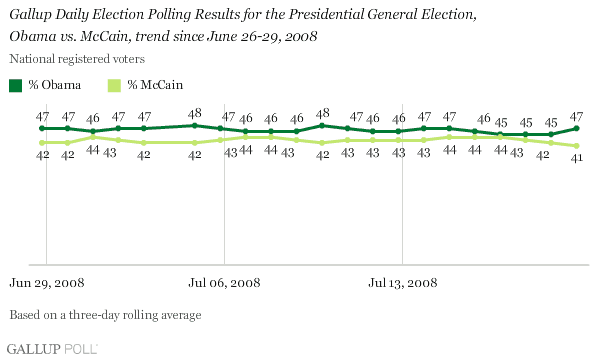 Of note, the 41% represents the lowest McCain has dipped to in the Gallup head-to-head match ups.
These results are based on July 18-20 polling, including two days since Obama began his much publicized overseas trip to visit the Middle East, Afghanistan, and Europe. It is unclear at this point whether the trip will boost Obama's poll standing, but his performance in Sunday interviewing was one of his stronger in Gallup Poll Daily tracking, and his current six percentage point lead is among the largest he has held over McCain to date.

Tuesday's Gallup Poll Daily tracking report will be the first in which all interviews were conducted since Obama began his trip abroad.
More tomorrow…