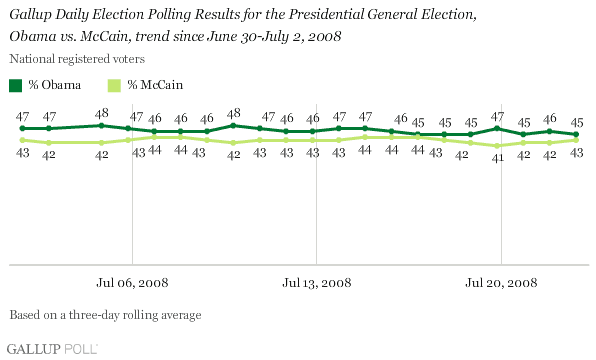 Yesterday it was 4, and so it tightens further.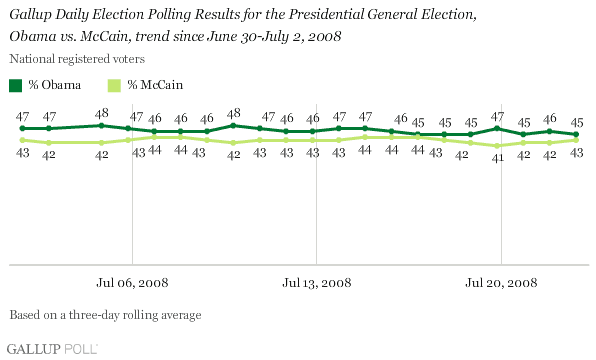 Obama's much anticipated overseas trip enters its sixth day, but so far it has not meaningfully affected the choice for president voters would make if the election were held today. Obama has held a modest advantage over McCain for all but a few days (in which the candidates were precisely tied) since he clinched the Democratic nomination in early June.
So has Obama's trip really helped? Most likely yes, but these daily numbers aren't really showing much movement. They just keep going up and down, with Obama ultimately leading by an average of 3 when you look at them over the long haul.
More tomorrow…