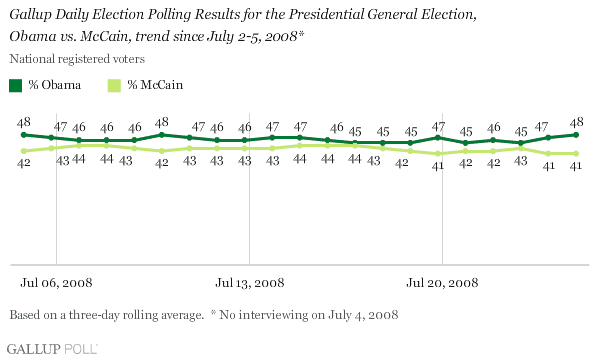 A couple more days of this and the "Berlin Bump" may just be real.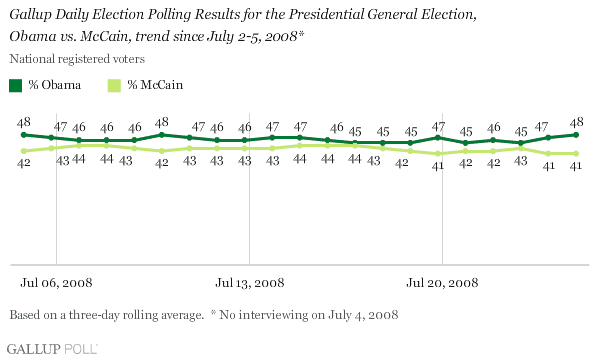 Obama's particularly large leads over McCain in Friday and Saturday's tracking suggest that the massive publicity surrounding Obama's speech at the Victory Tower in Berlin on Friday — the only major public event of the trip — and coverage of Obama's meetings with the heads of state in France and Germany may have tilted U.S. voter preferences more in his favor.

Notably, Obama's current seven-point lead over McCain ties his widest since the start of Gallup Poll Daily tracking of the general election in early March, and was achieved only once previously. He led McCain by seven points immediately after Hillary Clinton suspended her campaign for the Democratic nomination in early June. However, that proved to be a short-lived bounce, with Obama holding a six- to seven-point lead for only three days before it dropped back to two to three points.
More tomorrow…