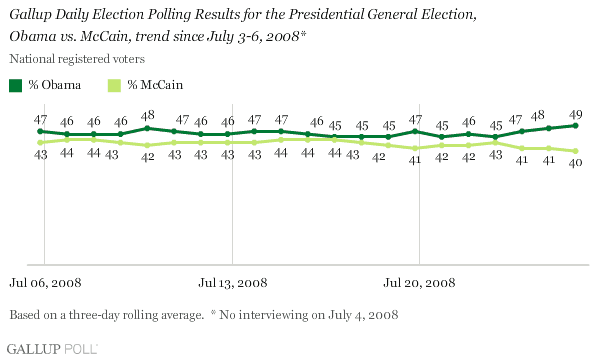 A 2 point net jump since yesterday and the first time Obama has lead McCain by such a wide margin. It also represents the first time any candidate has reached the 49% mark in Gallup's polling.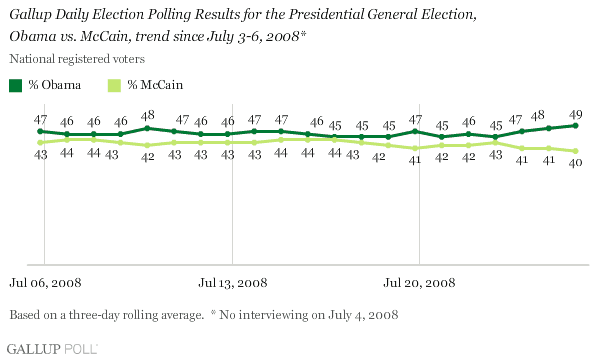 The question now: how long will it last?
A key question remains as to whether this "bounce" is short-term (as happens to bounces in some instances following intense publicity surrounding a convention) or if his lead will persist — the answer to which will become evident in the next several days.
More tomorrow…