Yes, the bounce is over, but as Rasmussen has shown (which seems to be ahead of Gallup by a couple days) this will probably settle back down to Obama leading by between 2 to 4 points until something else happens.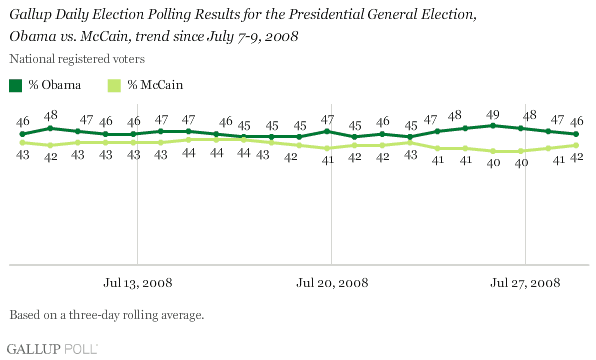 interviewing conducted at the height of publicity surrounding the tour. At the same time, McCain's support ebbed from 43% to 40%, and the percentage of undecided voters fell from 7% to 4%.

With Obama now back on U.S. soil and filling less of the nightly news, voter preferences have reverted to their pre-trip levels.
So maybe Obama needs to take another trip overseas right before the election? 🙂
More tomorrow…