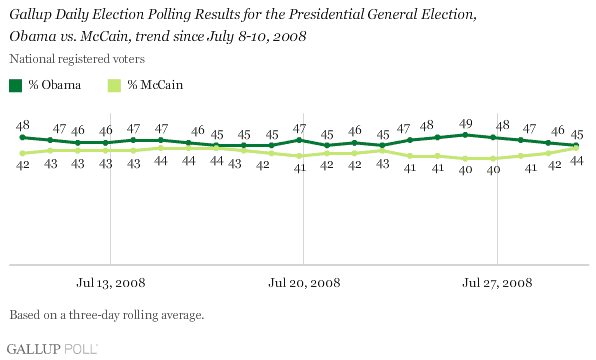 It's all tied up, after a big 9 point lead for the Illinois senator just four days ago.
Perhaps McCain's attacks are working?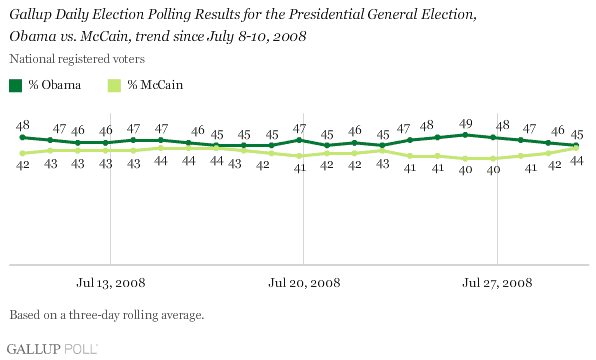 The race has been very close before, with Obama holding a 1-point lead as recently as July 15-17, and the race tied for several days in late June. The story of the election through the summer months has been a close race that simply does not seem to want to change. Obama has generally been in the lead, and it is significant that McCain has never held even a 1-point lead among registered voters in Gallup Poll Daily tracking since Obama clinched the Democratic nomination in early June.

Still, the relative stability of the race, even in the aftermath of such a high-visibility event as Obama's foreign trip (coupled, of course, with the McCain campaign's vigorous efforts to defuse its impact) continues to suggest that it may be the conventions in late August and early September that will offer the next potential timeframe for significant and/or sustained change.
More tomorrow…