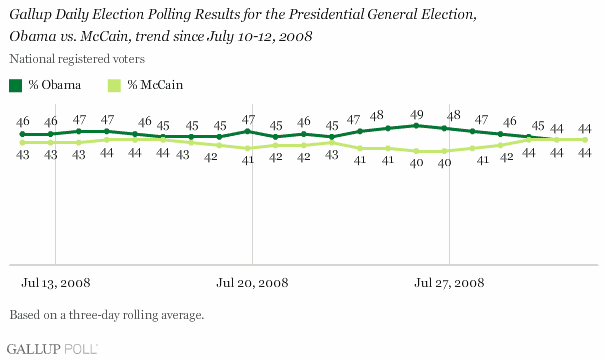 Gallup: Obama, McCain Stay Tied At 44%
It's close as close can be, and I have to think that McCain's attacks, while cheesy and desperate, have hurt Obama some among Independents.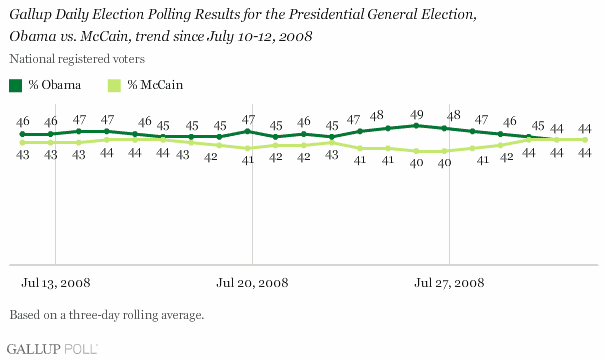 The results, based on a three-day rolling average of interviews conducted July 30-Aug. 1, show Obama and McCain each receiving 44% of the vote among registered voters. The candidates were also tied in Friday's update. Obama received a brief increase in support near the conclusion of his overseas trip last week, gaining a nine percentage point advantage in July 24-26 polling. But that bounce disappeared almost quickly as it emerged.
More tomorrow…