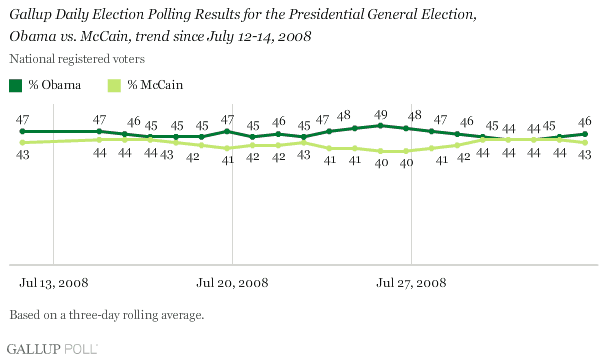 After a definite tightening at the end of last week, Obama has regained a lead beyond the margin of error in the last 3 days of polling.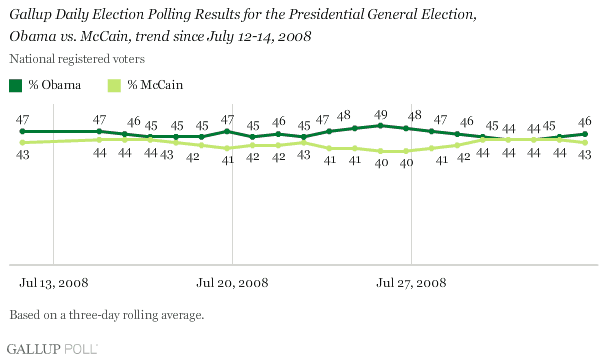 The three percentage point advantage for Obama matches the average since early June, when Obama clinched the number of delegates needed to head to the Democratic convention as the presumptive presidential nominee.

Since then, Obama has never trailed McCain among registered voters, though McCain has tied Obama five times during this span, including Gallup Poll Daily tracking reports for last Friday and Saturday.
Meanwhile, Rasmussen has the race starting to favor McCain, as he is leading in that poll by a statistically insignificant margin for the first time since Obama clinched the nomination.
More tomorrow…