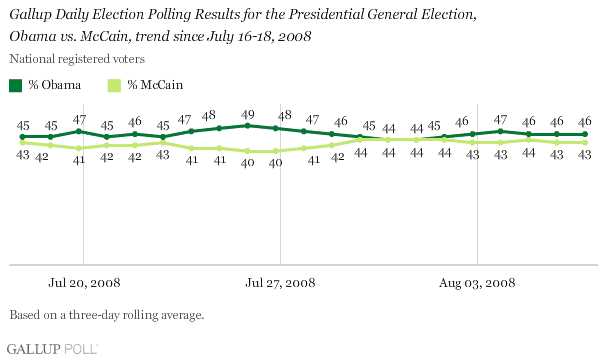 No movement from Gallup today either.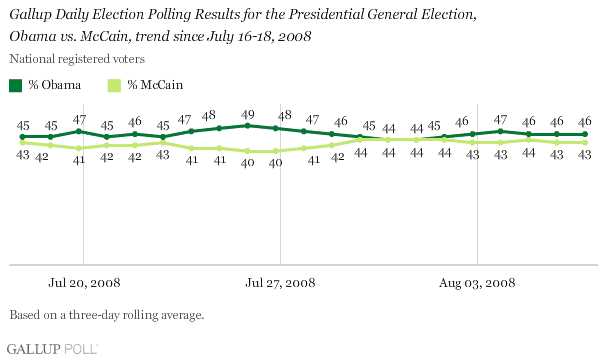 Expect a lot more of this given that the Olympics have started and Obama is going on vacation.
Gallup backs that up…
Today's result, based on Aug. 5-7 interviewing, is identical to where the race stood in Thursday's report, and marks the fifth straight day that McCain and Obama have been separated by between two and four points in the Gallup Poll Daily tracking poll.
More tomorrow…