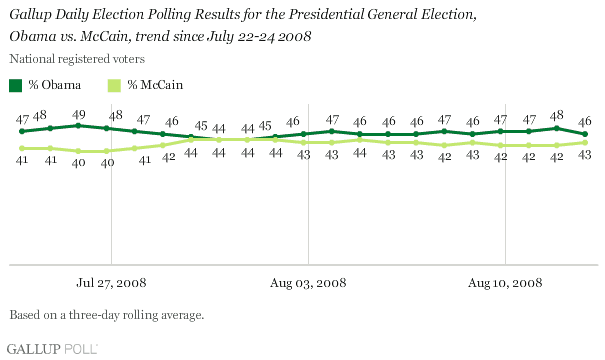 Obama drops 2 and McCain gains 1 today, as both Rasmussen and Gallup show the race tightening a bit.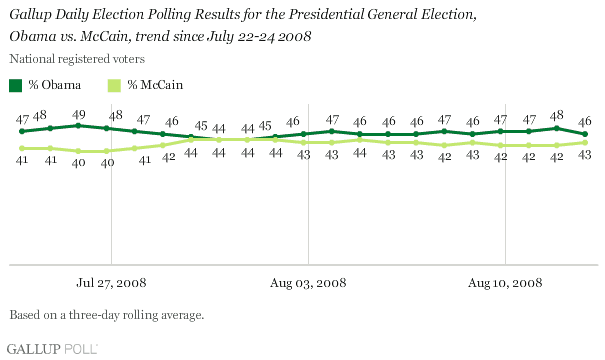 These data are based on Aug. 11-13 polling, and reflect a stable period for voter preferences. Since the beginning of August, Obama's support been either 46% or 47% for all but one day of Gallup tracking (48% in Aug. 10-12 polling) and McCain's has been 42% or 43% for all but one day (44% in Aug. 3-5 polling).

The 3-point Obama advantage matches the average in Gallup Poll Daily tracking since he clinched the Democratic nomination in early June.
More tomorrow…