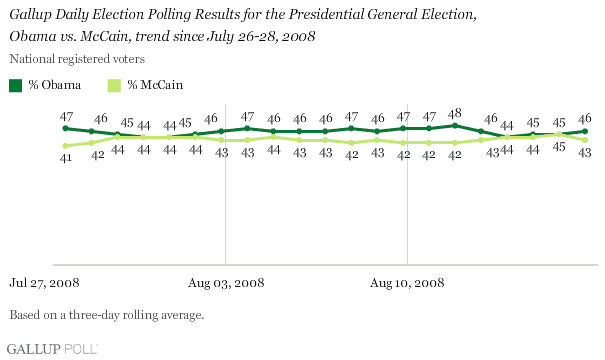 The race tightened up over the weekend, but now Obama has opened up the normal 3 point lead he has had over the past couple months.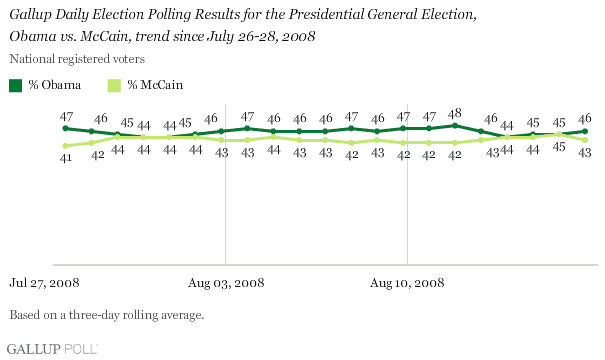 What's next? Gallup explains…
Campaign activity from this point forward will begin to intensify, with the pending announcement of Obama's vice-presidential choice, the Democratic convention, McCain's own announcement of his vice president, and the Republican convention.

The degree to which all of these events will affect voter preferences in the presidential race could go a long way towards determining the eventual winner of the election in November.
Do you think these Veep announcements will be important? My guess is that they will be, especially McCain's given concerns about his age.
More tomorrow…