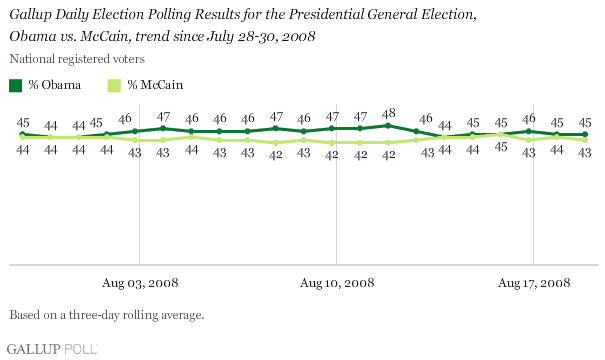 He gained 1 from yesterday as we head into convention week, which should give Obama a bounce.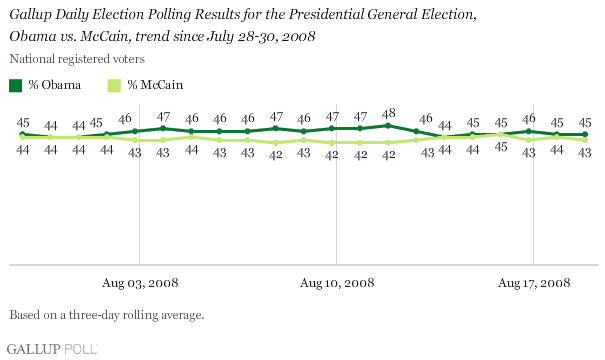 Still, Gallup shares why they think Barack should be leading by more…
Obama's support has not gone above 49% in any Gallup Poll Daily report since Gallup began tracking the Obama-McCain race in early March. However, given the Democratic advantage in national party identification, 50% or better support for Obama would seem to be within reach.
More tomorrow…