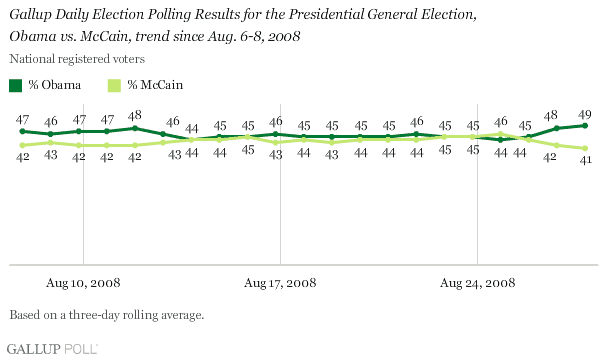 The bump continues, as Obama extends his lead by 2 points today. However, these numbers don't include his speech last night, which should push these numbers higher.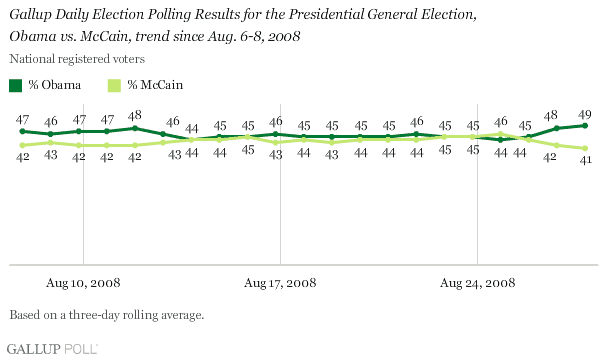 Obama's significant lead over McCain almost certainly reflects the effects of the Democratic National Convention. The two presidential candidates were tied at 45% in the last Gallup Poll Daily tracking results conducted entirely before the convention began. The latest results include interviews from Tuesday through Thursday night, though most of the interviewing was conducted before Obama's acceptance speech late Thursday.

Gallup has measured the convention bounce for candidates in previous years by comparing the last poll conducted entirely before the convention began with the first poll conducted entirely after the convention concludes. That historical calculation is complicated this year by the intense media focus on McCain's selection of Alaska Gov. Sarah Palin as his vice presidential running mate on Friday, and the increasing focus on next week's Republican National Convention.
The big question now: what effect will Palin have on HRC fans? Can she bring them over as this pick is designed to do? Or does she simply undercut McCain's "experience" message?
More as it develops…