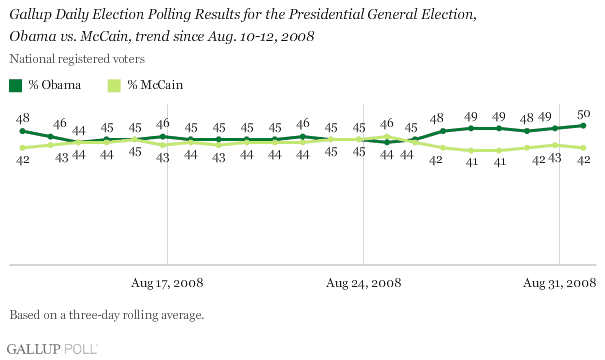 Big news in both the Rasmussen and Gallup, as he hits 50% in Gallup's, the first that's happened. In Rasmussen he hit 51%.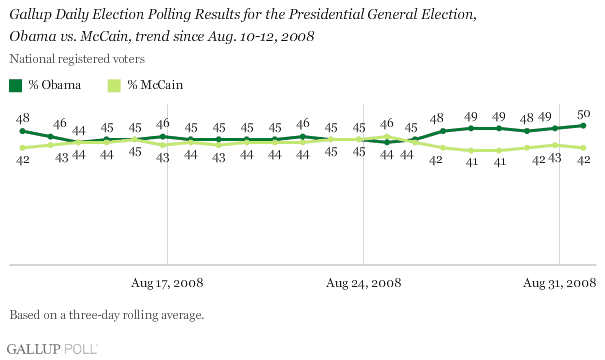 Prior to now, no more than 49% of registered voters supported Obama for president in Gallup Poll Daily tracking. Still, Obama's eight percentage point lead over McCain in the new poll falls one point shy of the lead he attained in late July after returning from a well-publicized trip to Europe and parts of the Middle East. At that time, Obama led by nine points, 49% to 40%.

McCain's 42% support is well below his 48% top support level, recorded in late April/early May. It is just slightly better than the 40% he received at several points in July, and the 41% favoring him just last week while the Democratic National Convention was underway.
Basically, I think people got a look at Palin and are really afraid. I know many of my counterparts here on Donklephant think the exact opposite is happening, but there's a big difference between the base and the independent swing voters, and right now I think they're freaked out by Palin and really can't see this woman being leader of the free world.
More tomorrow…