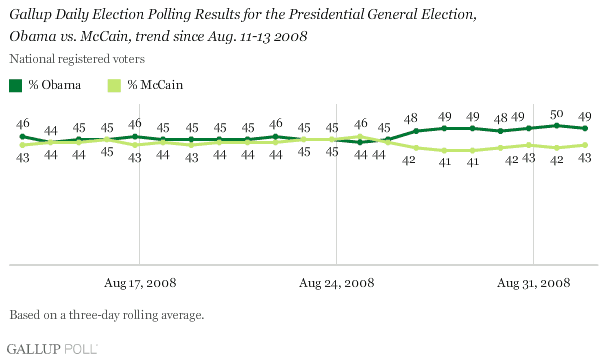 Obama drops 1 and McCain gains 1 today for a net 2 gain for McCain. Still, it's a significant enough lead for Obama to be feeling decent after the Palin announcement.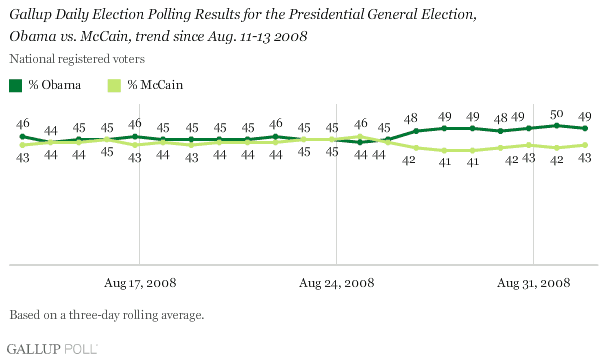 However, looks like we'll have to wait until the weekend to know what the impact of Palin's and McCain's speeches will be…
[..] There appears to be a great deal of anticipation for the prime time debut of the Republican vice presidential nominee, Gov. Sarah Palin, on Wednesday night. It is possible that her speech could receive record ratings as Americans tune in to find out more about the woman who was largely unknown until last week and who has dominated news coverage since her selection last Friday. Then, of course, McCain himself makes his acceptance speech on Thursday night. The potential impact of the Palin and McCain speeches may not be seen in the tracking data until the weekend.
More tomorrow…