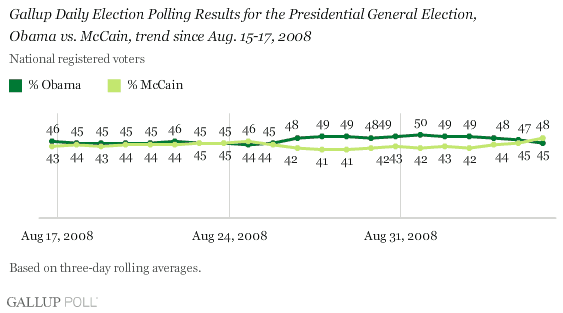 McCain enjoys a 5 point swing today from yesterday when Obama led by 2.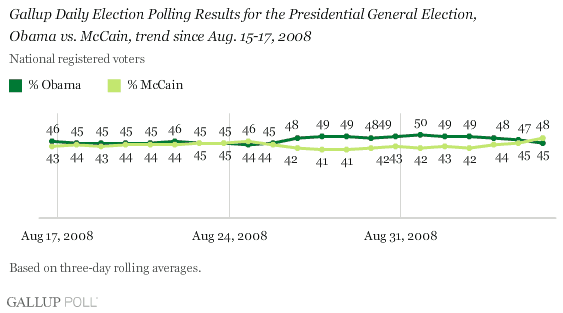 McCain's 48% share of the vote ties for his largest since Gallup tracking began in early March. He registered the same level of support in early May. This is also McCain's largest advantage over Obama since early May, when he led by as much as six percentage points.

Obama has led McCain for most of the campaign, and for nearly all of the time since clinching the Democratic nomination in early June.
If McCain can stay at this mark for more than just a few days, I think it can safely be said that Palin is making enough of an impact in the short term to potentially have a long term effect. But if the duo can't get to the same level that Obama/Biden has enjoyed for nine days, McCain will have to do much more than just picking a wild card VP if he has any shot at winning this thing.