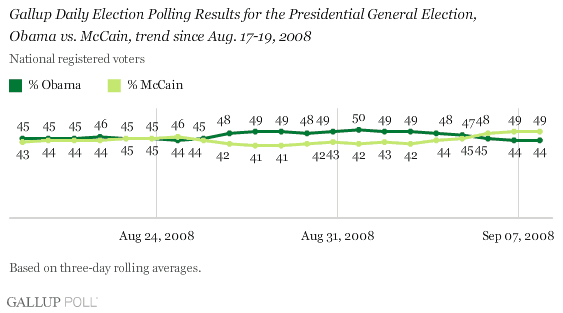 No movement today as the post convention bounce remains steady for McCain.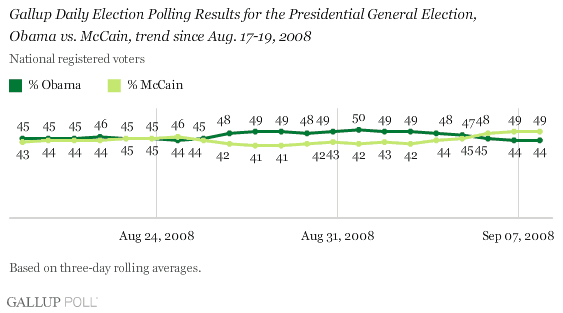 Gallup alerts us that McCain's lead could persist for a full month…
While the increased vote share a candidate receives following his convention usually diminishes, candidates who lead after the second convention usually remain the leader a month after the convention. This is based on a review of historical Gallup data since 1964 — the first year for which Gallup could reliably measure convention bounces. The only possible exception to this general pattern occurred in 1980, when Jimmy Carter had a slim one-point advantage after the Democratic National Convention but he and Ronald Reagan were exactly tied one month after Carter was nominated for a second term.

Thus, if Obama regains the lead over the next month, he will be bucking the historical trend. Admittedly, most of the elections since 1964 were not as competitive as this year's election has been, but even in closely contested election years of 1988 (George H.W. Bush led by just four points after the GOP convention that year), 2000, and 2004 the post-conventions leader usually held that position one month later.
More tomorrow…