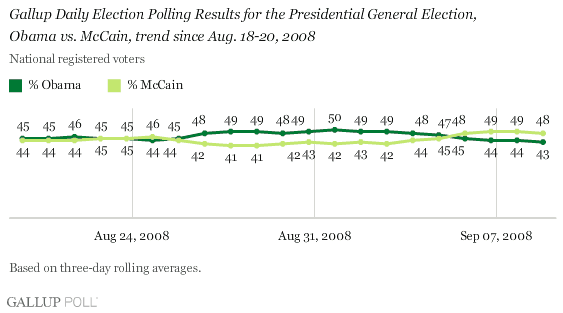 McCain has lead by 5 three days in a row now, so he could be holding a steady lead. Still, with Rasmussen's poll of likely voters showing a tie, one has to think that Gallup is most likely behind the trend.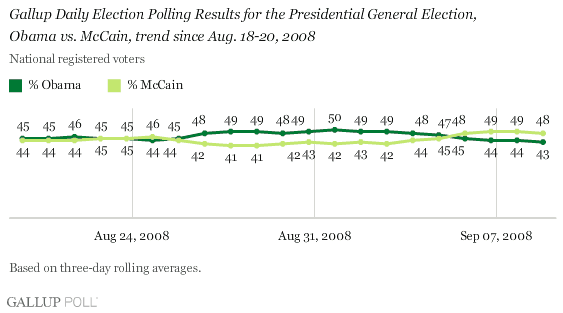 Gallup guesses that these numbers probably won't change much:
The race has now entered a period where there will, no doubt, continue to be intense interest in the campaign, but in which there are no major planned events until the first presidential debate, scheduled for Friday, Sept. 26, at the University of Mississippi in Oxford.

Along with their running mates, Obama and McCain will continue to campaign unabated during this time period and will be spending tens of millions of dollars a week on advertising and voter contact. However, the experience of the past summer suggests that voter support levels do not tend to change dramatically during periods of time in which there are no major campaign events.
More tomorrow…