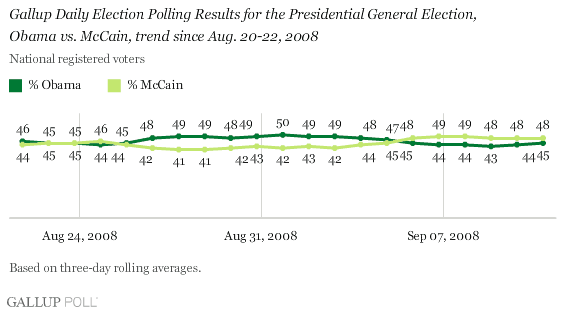 Obama gains 1 point from yesterday, and now Gallup and Rasmussen are showing the exact same spread for McCain.
This is probably a good indication that this is where the race is at, although Rasmussen showed a particularly big jump from yesterday to today so this sameness may not last.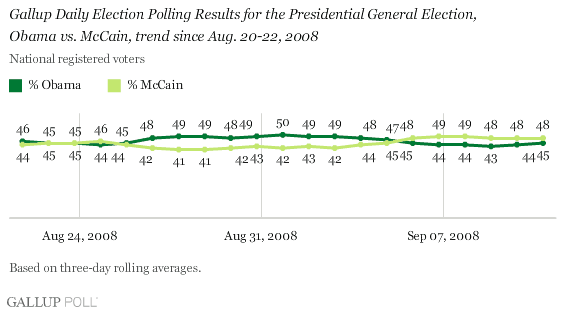 These results, based on interviewing conducted Tuesday through Thursday, mark the first time since the Sept. 4-6 report that McCain does not have a statistically significant lead over Obama, and also reflect interviewing on Thursday that showed a very close race.

It is unknown whether or not Thursday's results may have reflected any possible impact of Republican vice presidential candidate Sarah Palin's widely publicized television interviews with Charles Gibson of ABC News, which began to be broadcast Thursday evening.
More tomorrow!