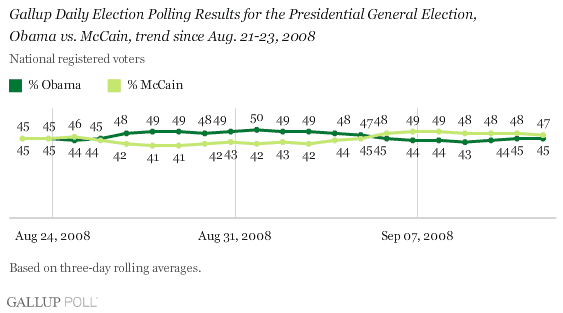 McCain loses one from yesterday as his convention bounce steadily evaporates.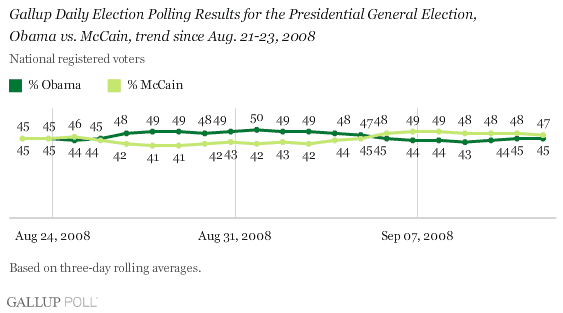 During the time period of the conventions, of course, the race underwent predictable "bounces" — first for Obama, who at one point had moved out to an eight percentange point lead, and then for McCain, who moved out to a five-point lead.

Now, it appears that the structure of the race — after all the sturm und drang of the convention period — ends up not all that different than when the conventions began.
More tomorrow…