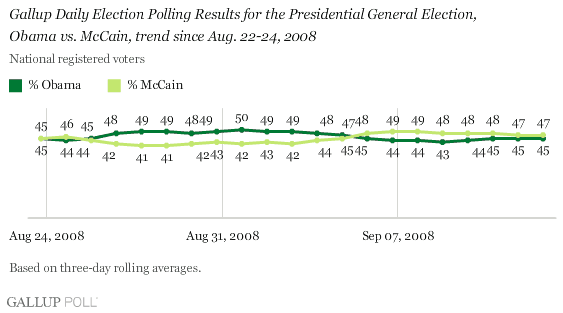 McCain holds onto a very slim lead as we see the same spread as yesterday.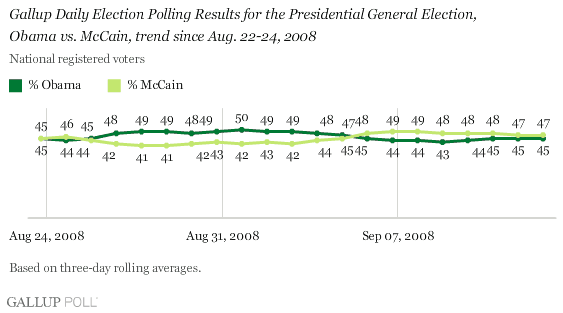 McCain had led by as many as five percentage points in recent days, but the margin has narrowed to a statistical tie in each of the last three reports.

The race has been competitive throughout the campaign, with neither candidate able to sustain a sizeable lead.

Obama has held the largest lead for either candidate at nine points, but only for one day.
More tomorrow…