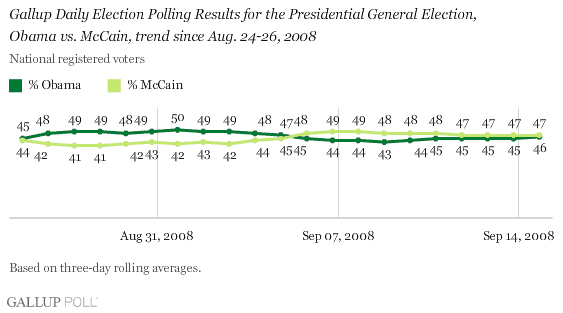 The bounce is gone, and Rasmussen and Gallup are showing the exact same spread at this point.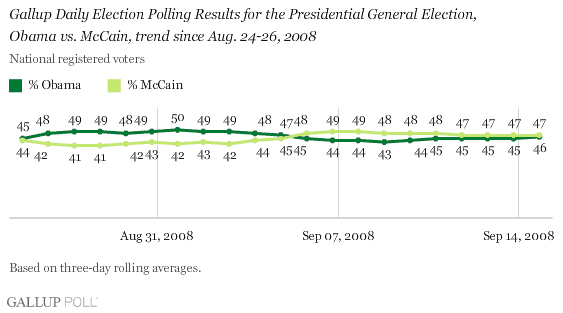 It is unclear to what extent this week's headline news about the collapse of Wall Street financial institutions and changes in the stock market will affect the race. Obama has generally held the advantage when Americans are asked which candidate would better deal with the economy, though McCain was able to close the gap after the Republican convention.

Monday night's interviewing did show Obama doing better than he has been in recent updates, but it will take several days to see if he can sustain an improved position.
More tomorrow…