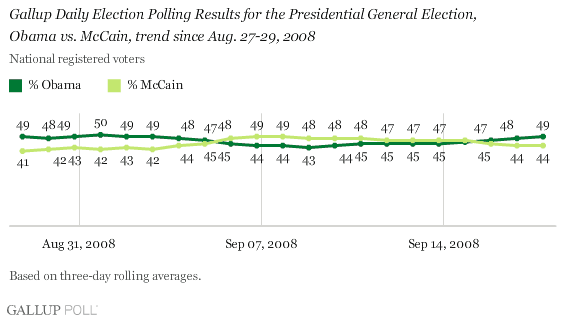 Obama's lead gets wider today as everybody is waiting for the debates, the first of which will be on September 26th.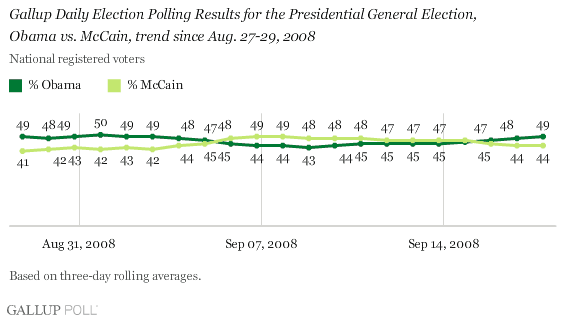 Gallup details the leads in this campaign season…
Obama's current 49% rating is close to his 50% record high reached just after the Democratic National Convention. (That came in Gallup Poll Daily tracking from Aug. 30-Sept. 1.) However, his current five-point advantage is still lower than his 9-point lead in late July (following his trip to Europe and the Middle East) and his 8-point leads right after the Democratic National Convention in late August.

McCain's 44% is about midway between his record high 49% reached right after the Republican National Convention in early September, and his all-time low for the year of 40% recorded in late July.
If McCain can keep the current spread of 5 points he may be able to close the gap if he has a particularly good debate performance. But if Obama's lead gets wider, expect the campaign to start getting even nastier as we head into the home stretch.