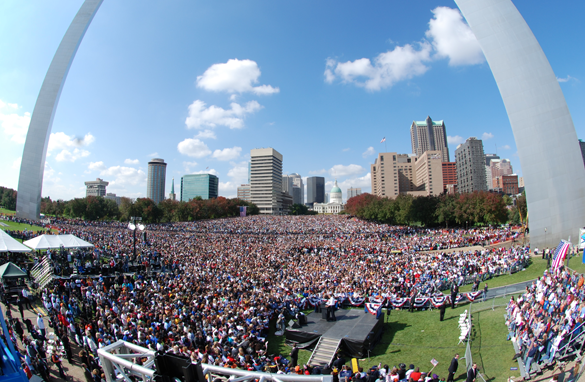 100,000 In St. Louis For Obama Rally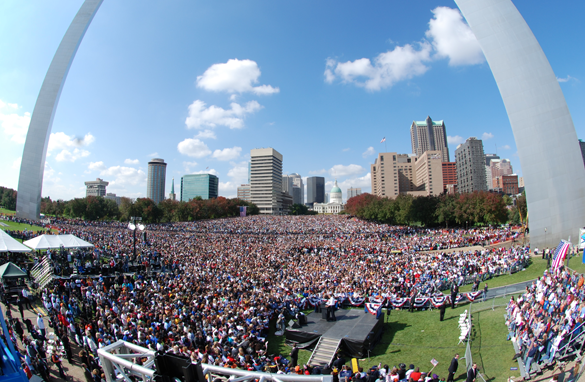 The Obama campaign says they've been told by the St. Louis Police Department that about 100,000 people gathered to hear Obama's rally in St. Louis earlier Saturday.
No wonder he's doing better in the Show Me State.
By the way, if you're from Kansas City, he'll be at the Liberty Memorial in a couple of hours.